Deinceps' community of coaches and consultants
Deinceps provides its clients with access to a community of coaches and consultants, each with their own unique expertise but driven by the same desire to share.
We invite you to find out more about this community of diverse, smiling, and caring individuals.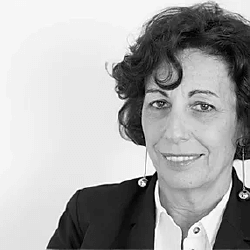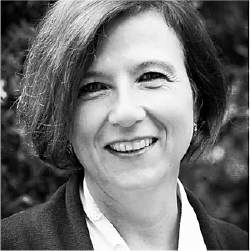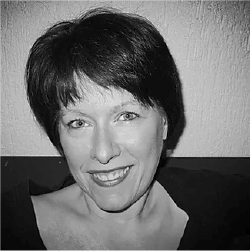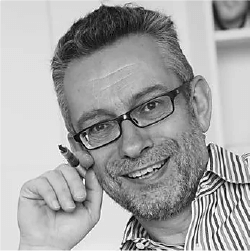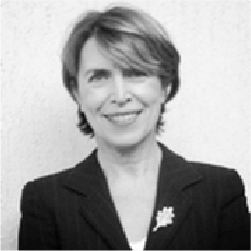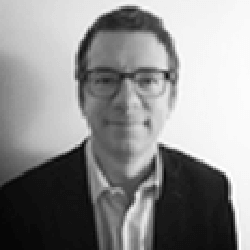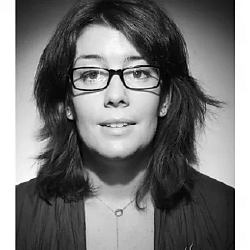 Isabelle Vitte-Blanchard
Isabelle Vitte-Blanchard has had a diverse professional career rich in experiences. She initially worked as a consultant in information systems and organization and later became the chief of staff to a political representative.
She was then appointed as the general director of the Chamber of Commerce and Industry of Melun, and later in that of Seine-et-Marne, positions she held for nearly eight years. She currently supports executives and teams on very diverse issues within the company IVB Consulting, which she created in 2008.
In 2015, she created and developed organizational coaching offerings within a new structure, IVB & Associates. She is a member of the teaching team at HEC Executive Education and the Master of Coaching program at the University Paris-Dauphine. She is also a member of the coach certification juries.
She is the author of books published by Éditions EMS:
"Invitation to Coaching – A World of Possibilities"

"Invitation to Decision-Making – Do We Have Free Will?"

"Commitment and Servitude – How Not to Tip from One to the Other"
Elisa Domenighini
Elisa Domenighini is intuitive, relevant, and efficient. She possesses a deep understanding of how businesses operate within their cultural specificities, allowing her to propose customized and personalized interventions, especially during these times of change.
Educated in Italy, she completed her studies in Paris, where she has been living for the last 30 years.
She has worked in international companies for more than 20 years, where she deepened her knowledge in communication mechanisms (Publicis- EuroRSCG) and in project management (Royal Dutch Shell) working as a manager.
Today, she holds a master's degree in change management from HEC and a DESU in coaching from Paris 8. She has been working for 10 years as a consultant and coach. Her clientele includes both international companies and SMEs, aiming to inject energy to these companies, foster talent development, assist executive teams in finding purpose, and recreate a sense of pride and belonging in evolving contexts.
She constantly broadens her curiosity about people and cultures through travels and cinema.
Isabelle Aurerin
You are not born a coach; rather, you become one!
 After 20 years of experience in various corporate domains, including human resources, culture, and events, the desire to support individuals in their professional and personal transformation became evident.
Guiding individuals to find their own path, in order to incite their creativity, their desire to build, overcoming obstacles and fears, and encouraging them to dare – this summarizes her life as a coach. Her coaching journey is consistently enriched by her daily experiences in the corporate world.
Isabelle AURERIN
Certified HEC Coach
In charge of cultural and scientific events
CE Dassault Aviation Saint-Cloud
Jean-Jacques Auffret
All  throughout my engineering career, I have always been intrigued by the human factor and in the multiple ways in which this ultimately made the difference between success and failure, between fulfillment and frustration. 
This led me to become a certified coach, a job I practice alongside an operational activity as an employee in the domain of high tech.
I am deeply interested in the ongoing transformations affecting the world of work, pushing each individual to become more of an "intrapreneur." Guiding my clients on these paths of change is what motivates me every day.
Apart from these primary activities, I am also a teacher in the field of personal efficiency, a volunteer mentor for professionals seeking employment within the AVARAP association, and a singer.
Brigitte Basin
Brigitte BASIN holds degrees in law and psychology. She graduated from the School of Practicing Psychologists and is a certified coach trained at Transformance School (Vincent Lenhardt). She is also an associate member of the French Coaching Society.
She spent part of her career at SNCF, where she held  various HR (Recruitment, Training, Internal Communication, HR Director of Eurostar), and marketing positions, and she also worked in the strategy team of the Director of Passengers. Then, she played a key role in the creation of the subsidiary Telecom Development as HR Director and later assumed the position of HR Director at Cegetel.
She has a lot of experience in the corporate world and Human Resources, so she founded VARIANCE Conseil, a Human Resources Consulting firm specializing in assessment, management training, and managerial support.
Benoît Cayol
Benoît Cayol has been a Human Support professional for 15 years. He initially worked in the Human Resources Department of a media company. Later on, he expanded his activities into human resources consulting, including recruitment, coaching, and training.
Today, Benoît focuses on coaching and training for companies in various sectors. Additionally, he provides therapy for young adults, adults, and couples in his office located in the 17th district of Paris.
As a certified HEC coach, Benoît is also a certified Gestalt Practitioner (Parisian School of Gestalt) and has received training in Transactional Analysis (Transactional Analysis School).
Benoît is interested in meeting people, traveling, sports, and the unexpected.
Émilie Sanquer
I have a master's degree from the ESGCI business school and I spent 17 years in advertising and more particularly in the field of media agencies within Publicis. I was Account Director in media strategy within agencies of various sizes, where I was in charge of managing the budget and media strategy for big companies such as L'OREAL PARIS, PROCTER & GAMBLE, MASTERFOODS, etc.
No longer in line with the company's values and with the tasks at hand, I decided to step back and carry out a skills assessment. 
This assessment confirmed my genuine interest in the field of professional support, which is completely in line with my desire to give more meaning to my work.
I obtained a degree as a "Consultant in Professional Transition Support."
I now help individuals who are putting their professional career into question, whether they are considering internal or external mobility, preparing for a career change, or simply reflecting on their career path, skills, and reevaluating their employability.
Approaching this with kindness and a deep understanding of the corporate world, I strive to make those I work with aware of the resources they have at hand and of their untapped potential so they can evolve and reach their objectives.